A progressive, digital-first organization looking out for everyday Floridians. Our mission: serve truth, hold our leaders accountable and empower voters for change.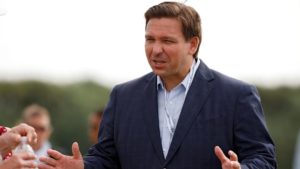 his morning, Governor Ron DeSantis held a press conference inside a packed restaurant in Cape Coral to once again contradict scientific guidance on safety protocols amid a global pandemic.
Read More
Once again, Governor Ron DeSantis is focusing on non-existent issues rather than confronting the real problems facing everyday Floridians following a deadly global pandemic and years of neglect from Republican leadership in our state.
Read More